Stormy Kromer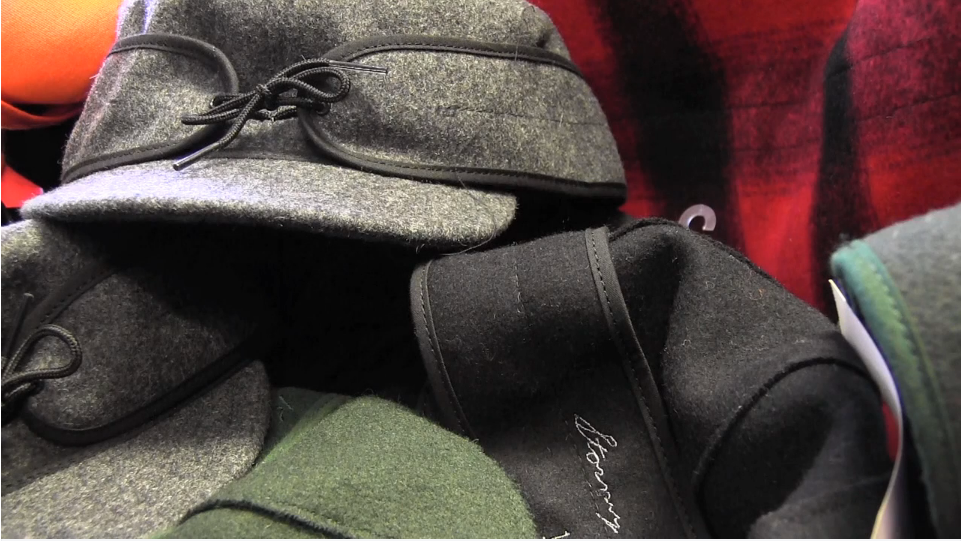 When did you have the "aha" moment that this interest/passion could be a business?
Sewing manufacturing is not a growing industry in the United States, in part because the skill is not an overly abundant trade in the U.S.  However, it is a skill that Bob Jacquart has had the majority of his life, quite simply because it was in his blood and his family's line of work. From an early age, while working with his father, Bob was already looking at additional opportunities to grow the business. Fast forward to 2001, when upon sitting down to a cup of coffee, the conversation that occurred changed the course of his business, and subsequently his life.
He learned of the imminent demise of the Stormy Kromer cap and decided to make a call. Initially, Bob thought he would try to produce enough caps that would mean he wouldn't have to do any seasonal layoffs and could provide year round employment and security to a small number of employees. However, by honoring the heritage of the Stormy Kromer brand as well as his family's sewing manufacturing business, he wrote a new chapter in the history of Stormy Kromer.
Were there circumstances that led you down this path, or did you always want to do this?
This answer is a carryover from the answer above. Bob Jacquart didn't set out to be the owner of Stormy Kromer, but his passion for business and growth has always been there. He certainly saw potential in a brand and product that was basically on the brink of extinction, but if you asked him if he knew he always wanted to own Stormy Kromer, no, yet, he cannot imagine not being the "Caretaker of the Legend" that is Stormy Kromer.
Business names are very important – how did you come up with yours?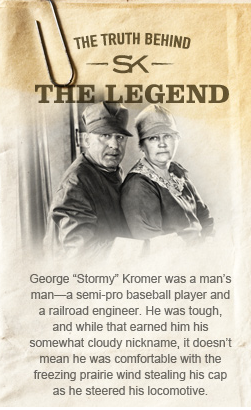 George "Stormy" Kromer was a real guy – a semi-pro baseball player and railroad engineer. Not the kind of guy you'd expect to start a clothing company, in other words, but one who happened to create a cap that became known for long-comfort and the ability to stay snug, even in the fiercest winds.
Mr. Kromer, known as "Stormy" to the folks who knew his temper, was born in 1876 in Kaukauna, Wisconsin. He grew up with baseball and would eventually play on nearly 30 semi-pro teams throughout the Midwest. He might have continued to play that field, too, but he met Ida, and before Ida's father would allow her hand in marriage, our ballplayer needed to find real work.
That meant the Chicago & Northwestern Railroad and long, cold trips across the plains. Stormy was an engineer, and to see where he was headed, he had to stick his head out the window – into the wind. Mother Nature stole his cap more than once, and as the story goes, he set out to get her back.
In 1903, he asked Ida (now his wife and an excellent seamstress) to modify an old baseball cap to help keep it on in windy weather. The all-cloth cap with the soft, canvas visor was a departure from the traditional fedoras of the day, but it was more comfortable and because of its six-panel fit, it stayed put.
In 2001, when Bob purchased the rights to produce the cap, the company was called the Kromer Cap Company and they made other caps (mainly welding caps), so naming it Stormy Kromer just made sense. The nickname was a perfect fit for a cold weather cap and a company based in the Upper Midwest, it also provided separation from the Kromer Cap Company that was still in existence.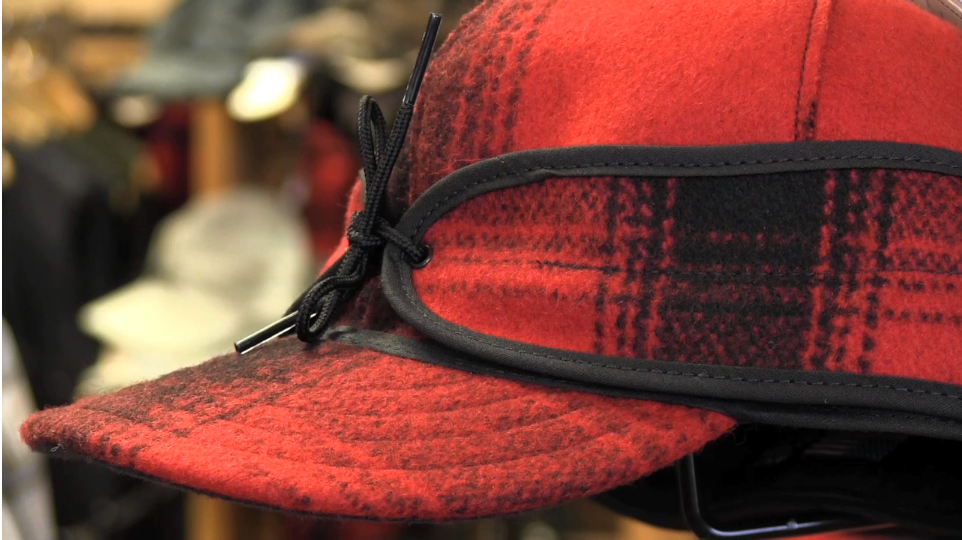 What is the inspiration for your style and design?
The caps are still based on the original design from 1903, the styles, patterns and color options have changed and evolved, but the cap endures because of a basic functionality, which is defying cold and wind and keeping wearers warm. Everything we design is based on being functional and fashionable, there must be a level of authenticity that Stormy and Ida would be proud of, yet, we work to make sure it is also a modern extension of the brand, using classic features and materials, but modern details. Our other goal is versatility that our products and designs can work in the woods or the streets of a bustling metropolis.
Every product has various materials that compose it. What are some of the favorite materials you use in your design?
• Wool – It is nature's original performance fabric. It's made a resurgence of sorts, with people realizing that it's not all itchy, but we've known that all along. It is warm, breathable and absorbs moisture.
We use 100% and 80/20 wool/nylon. Nylon gives added strength to the wool.
• We have also expanded with some products that are waxed cotton. It is water resistance and adds a hearty and rugged look.
Where do you source your materials?
It is a combination of domestically and internationally. Sourcing is a combination of factors, including: where we can find the right combination of quality, price and lead time.
What is your favorite part of the creative and production process?
Designing new plaid patterns. Our customers don't typically realize the process that goes into creating a new plaid and that we design them. Each year, we share this process with them through our blog and social media outlets, we always get great feedback, which often includes names for the new patterns.
We also love seeing the first prototype of something, when it becomes a reality and leaves the pages to become something tangible to touch and try that is always exciting.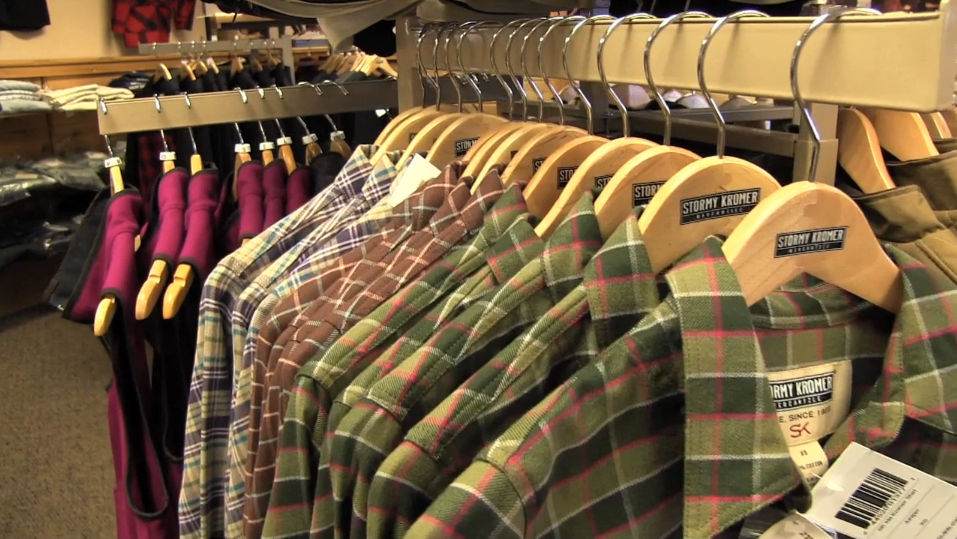 What kind of relationship do you have with the people you work with?
We are based in a town of 5,000 people, so if we were not a close knit company, we would be doing something wrong. Our employees are a part of the Stormy Kromer family and you can see it in the work that they do and the level of quality they bring to every step of the production process. There is pride packed in every product that leaves our warehouse and it is comprised of a group of genuine, passionate and darn good people, who every day strive to provide products produced with passion and pride.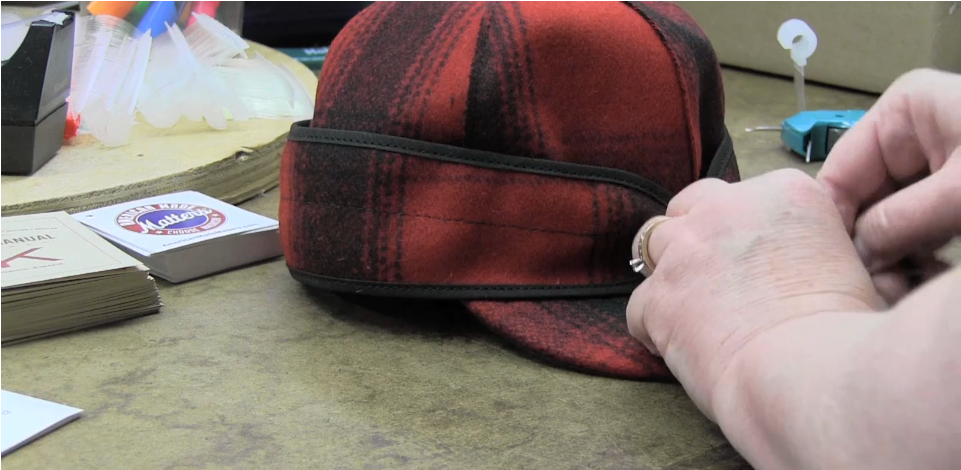 What do you wish you had known when you were first starting out?
To never underestimate the potential. It's hard not to be tempered by all the realities that come with being in and doing business, but if you don't believe, who will? Work hard; don't let your spirit be dashed because dreaming big is important.
What is the most important philosophy you live by?
I look at this journey as an endless set of stairs. Take it one step at a time, even if you only move up one step, you are still climbing and headed up instead of jumping ahead and actually moving backwards because of setbacks. Keep looking at where you are headed and keep climbing.
What is your secret to success?
Get lucky enough to passionately love your work.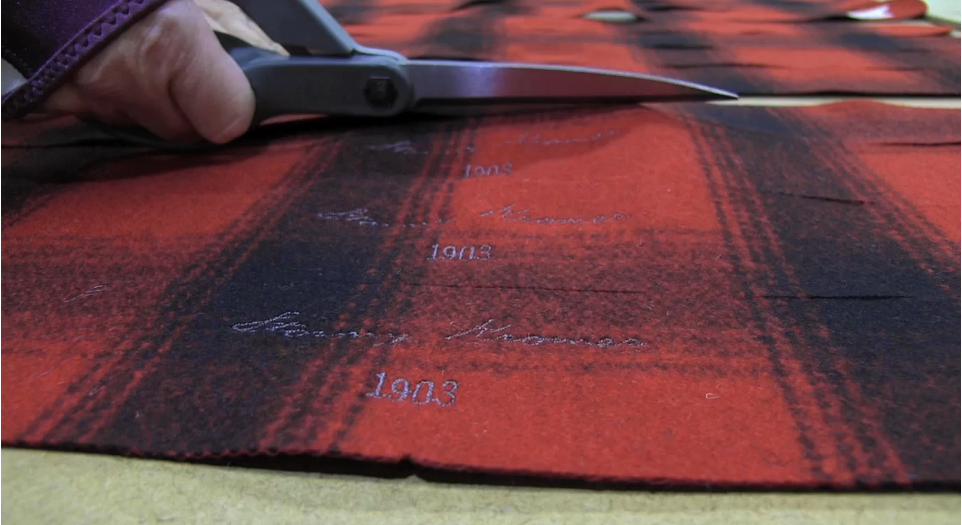 What advice would you give to others starting out?
Go slow and ask a lot of questions from others who know more than you. If you don't let your pride get in the way, there is a lot of help out there, but you have to be willing to ask and to take it. Others will help you and in general people wish to see others succeed, not fail, but is in your approach. I continue to look for others who can offer me advice and help me grow – personally and professionally.
What has been your most cherished milestone so far?
Buying Stormy Kromer, because it has given me the opportunity to work with both of my daughters, and I guess also going to work with my father, because had I not joined our family business, I'm not sure that I would be in charge of Stormy Kromer.
What's next?
What's not?
Certainly growth and expansion. To date, we have not been limited by our location or our US-based manufacturing, in an industry that is consistently outsourced. There are more potential than limits for Stormy Kromer.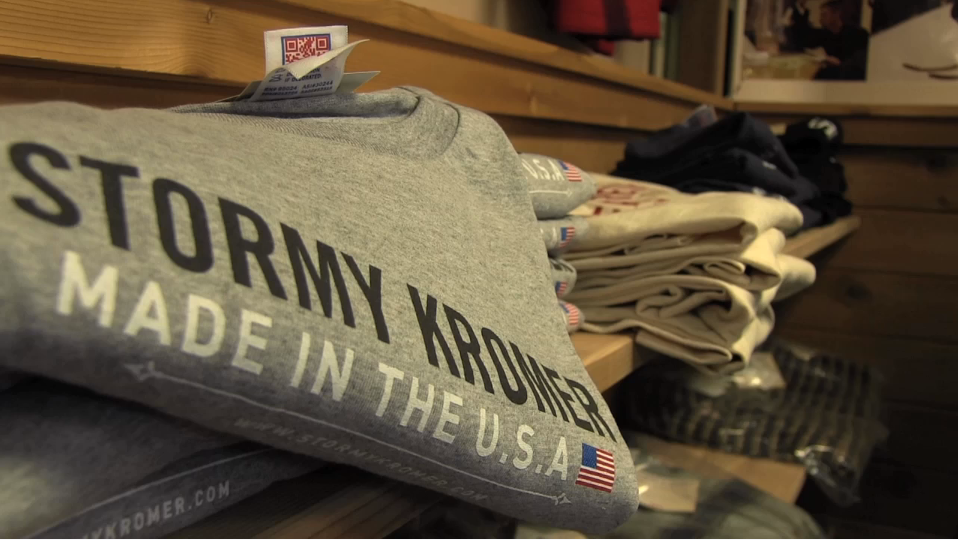 Why is manufacturing in the U.S. important to you?
When Bob Jacquart bought the company in 2001, he likes to say, he became the "Caretaker of the Legend." That legend is Stormy Kromer and in continuing and honoring that legend, an important part of the legacy is manufacturing the products in the USA (and ideally in a place that still has winter). Quite simply, it matters to our customers, it is part of continuing what George and Ida started more than 100 years ago and it is symbolic of the hard-working folk who proudly purchase and wear Stormy Kromer products. Stormy Kromer products are produced in a town of 5,000 people, with an average temperature of 39 degrees, there are two things we know a lot about – how to work hard and overcome challenges and how important it is to have a hat you can rely on.

Stormy Kromer Mercantile, USA
1238 Wall Street
Ironwood, MI 49938
Telephone: 888.455.2253
info@stormykromer.com
http://www.stormykromer.com
Posted In: American Made Makers, Stormy Kromer, Uncategorized
Tagged In: American Made Makers, American Made Products, bags, Benchwarmers, Caps, Hunting, Our Country, Our People, Our Stories, Shirts, Tees