Chapman Manufacturing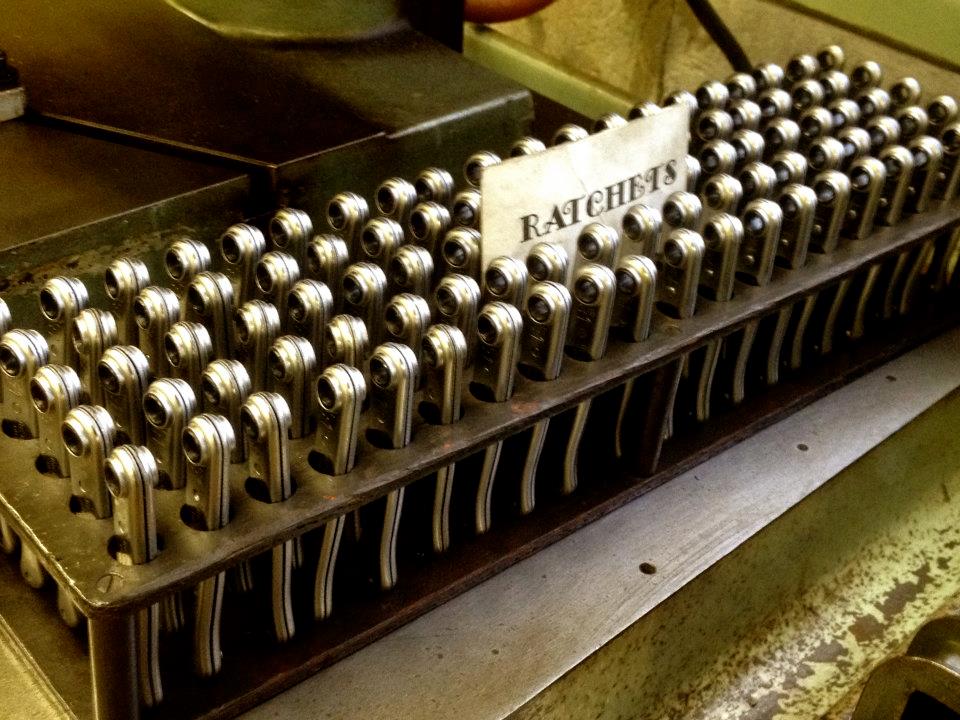 When did you have the "aha" moment that this interest/passion could be a business?
When I started about four years ago as an assistant to the owner, the press that stamped our cases was down and had been for a few weeks. Our customers, both individuals and large companies, were very patient and willing to wait for several months for us to make ratchets and ship their orders. It struck me that even in the age of instant gratification, our tools were worth the wait.
Were there circumstances that led you down this path, or did you always want to do this?
I've been in manufacturing my whole life, everything from printing to radiators to taps and dies. It's gratifying to work in a company that uses quality USA made materials instead of undercutting US manufacturers by using foreign materials. As I see it, all of us USA manufacturers are "in it together" in this global economy.
Business names are very important – how did you come up with yours?
Our tools were invented by John Chapman in 1936, right around the corner from where our shop is now. Our tools have always bore his name, which is now synonymous with quality, precision tools that are great in tight spaces.
What is the inspiration for your style and design?
Though we've added more screwdriver bits, are tools are essentially the same design since 1936. The style of our tools, website and print materials are inspired by products; geometric with high attention to detail and a little retro.
Every product has various materials that compose it. What are some of the favorite materials you use in your design? / Where do you source your materials?
All of our materials used in our tools are quality products Made in the USA. We use USA tool steel, USA stainless steel and USA plastics, the way it's been since 1936. We also try to source USA products used around the shop and in the office, which are sometimes difficult to find but worth the time and effort to support other manufacturers like us.
What is your favorite part of the creative and production process?
My favorite part of the process is developing new products that our customers get excited about. Many of the new tools we've invented we originally created for ourselves in the shop, tested for a while, and we determined that our customers would find the tools handy too! For example, we started making our "spinner," a low profile hand tightener, to reach some impossible screws on one of our machines.
 What kind of relationship do you have with the people you work with?
We have a small, tight knit shop with less than 20 employees ranging from college students to octogenarians. Though we encourage working together and everyone is trained on a couple machines and office procedures, I love to see how people pitch in when we need to get a big order out or work on a special project. In some companies colleagues are willing to work with you, but not put their work on hold to help you out of a jam. Here everyone is more than willing to lend a hand immediately. To me, that really shows the quality of the relationships here at Chapman.
What do you wish you had known when you were first starting out?
I wish I had known how many hours of work I would have to put in, and how gratifying it is now that we're growing. I wish I had known how fun it is to meet and talk with customers, many with old red case kits they purchased from us in the 1980's and before.
What is the most important philosophy you live by?
Simply treat others as you would want to be treated, and that includes team members, customers, employees and everyone from our competitors to the man who plows the snow. Everyone deserves to be treated kindly. (See Editor's Note below)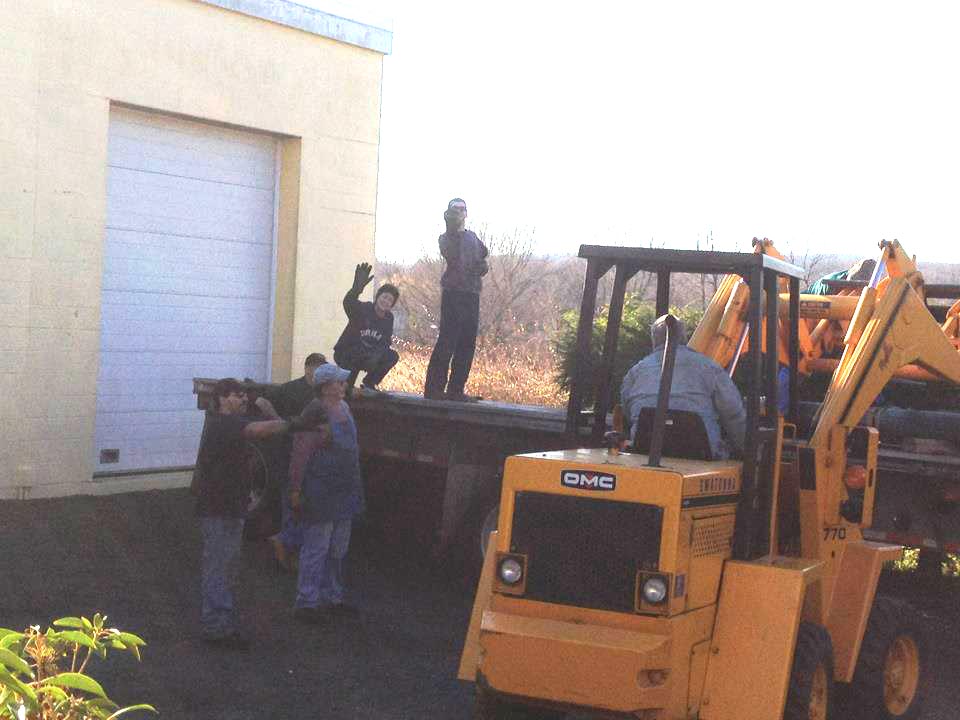 What is your secret to success?
Definitely our quality tools and customer service at a reasonable price. Almost daily someone calls to tell as that they've inherited our tools from their grandpa, the tools still work perfectly but over the years a couple parts are missing. We keep open stock on all parts, so they're delighted to update their kits. After a couple months go by, the customer calls back to order new tool kit!
 What advice would you give to others starting out?
Start slow and steady and develop your products so they sell themselves!
What has been your most cherished milestone so far?
To be able to give back to the community by offering a local high school student a scholarship. Also to donate tool kits for raffles that support disabled veterans and rescue more abused dogs like our beloved Savannah, who hangs out in the office with us all day.
What's next?
We're expanding our product line into security bits, low profile bits, and adding related tools.
Why is manufacturing in the U.S. important to you?
Manufacturing in the U.S. is important to us because it supports our community with employment, our state and country with tax revenue, and the world with top quality tools. When you buy Chapman tools, you're supporting many other US manufacturers and services providers because we only purchase American made raw materials. As we see it,  American businesses are all in it together!
Chapman Mfg. Co
471 New Haven Road
Durham, CT 06422
Phone:860-349-9228
website: www.chapmanmfg.com
Editor's Note: Tracy Camassar's response that "everyone deserves to be treated kindly" extends that belief to four-legged friends. Here is a side story about their mascot Savannah from son, Joel Camassar.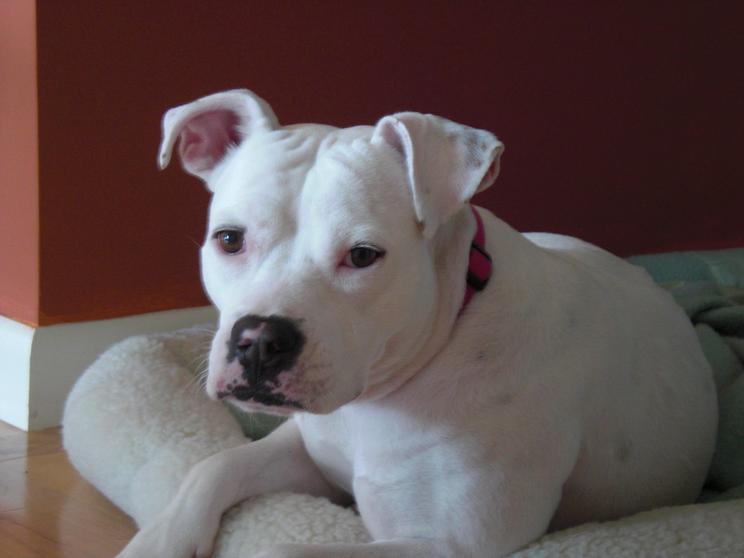 Savannah was pulled off death row at a Georgia shelter when they discovered she was pregnant. A Connecticut dog rescue called Running For Rescues had her driven up to Connecticut and fostered at my friend's house with her 7 puppies. Once the puppies got big enough, everyone was adopted out to local homes and I took Savannah. When I got her, she was still very thin from being pregnant and previously emaciated. It was clear that prior to being picked up by the shelter in Georgia she was abused horribly, possibly from a dog fighting ring. She has scars and when you went to pet her she would shake and was literally paralyzed with fear. Her bed is in the office, so everyone that works here would come in and pet her, talk to her and feed her treats, including our UPS driver and several other delivery people. That was about two years ago and since then she has come out of her shell. She's kind of our mascot, and she's been awarded the title of "Top Dog" and is in charge of employee and visitor welcoming.