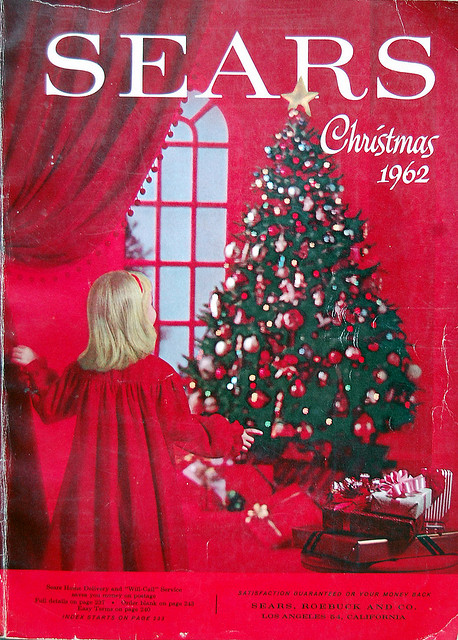 It was the year 1961 and we were planning our Christmas shopping.
There weren't many choices for us living in a small town in the Pocono Mountains of
Pennsylvania. In those early years much of our shopping was done through catalogs. We would get the big catalogs and also the Christmas issues from Sears Roebuck & Co. and Montgomery Ward.
We would spend hours looking through those catalogs and try to decide what to get other family members. I had received many presents in my younger years from one of those catalogs. The presents were always delivered by mail. No UPS back in those days.
Our other choice in Christmas shopping was going to the twin boroughs of Stroudsburg and East Stroudsburg. Both were small towns but much larger than the town where we lived. There were only a couple of main stores where we did most of our shopping. One was the J.J. Newberry store on Main Street. The first J.J. Newberry store opened in Stroudsburg in 1911. It became a nationwide chain of stores. It was a nice store with three floors. The nicest thing about Newberry's was the old fashioned soda fountain seen in many stores at that time. We would always do our shopping then get a milk shake or soda along with a sandwich or a burger. There was no hustle and bustle like the fast food places of today.
I miss the days of looking through the huge catalogs and walking along Main Street, gazing in the store windows. It was a small town shopping experience, something that is in the past for me.
It is now 2013 and Christmas shopping is a lot different than in was in 1961. Now we have huge department stores, malls and mini-malls, the Internet to shop on, so many possibilities.
In 1961 stores weren't decorated for Christmas until after Thanksgiving. Now I see Christmas decorations along with the Halloween decorations in October. The traditions of 50 years ago are gone, now stores are obsessed with profits. In 1961 we had no Black Friday, now people act like they have to be in those stores in the wee hours of the morning. We didn't shop on Sunday, stores were closed. Now, Sunday is one of the busiest shopping days of the week.
Fifty years in my life of Christmas shopping. Fifty years of changes. I will say some changes are good and some are bad. In 1961 the cashier had to actually push on the buttons of the cash register to tally up our total. Now all stores have bar code scanners. It is a lot easier for the cashiers. In 1961 it was about the true meaning of Christmas. In 2013 it is more about profits.
Many younger people of today grew up with the Internet and huge shopping malls. Older people in the senior years of their life often talk to each other and say, "Remember back when?" I smile and say, "I remember walking up and down Main Street in Stroudsburg, PA. I remember sitting at the soda fountain on those stools in Newberry's half a century ago." Then I smile but with a little tear in my eyes and think how I miss the old days of Christmas shopping.